AKC Champion Golden Retrievers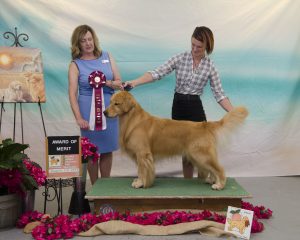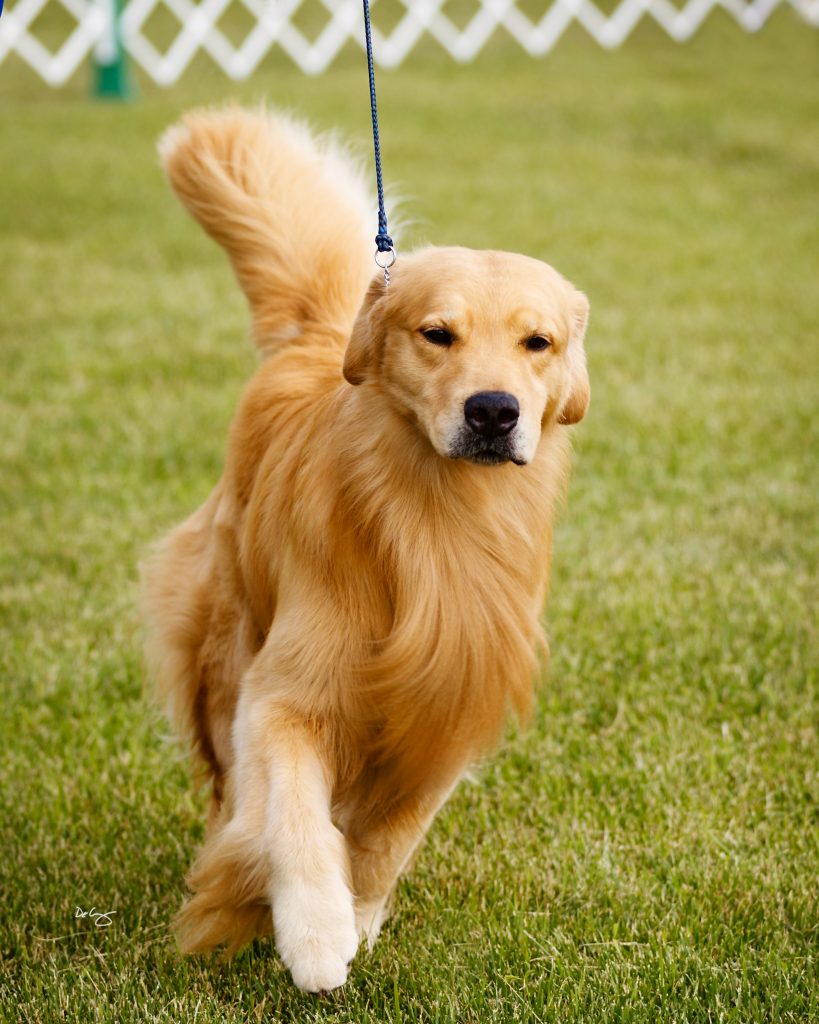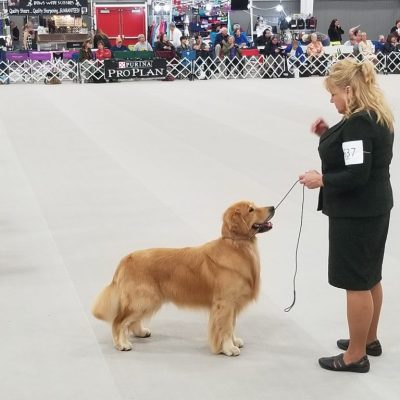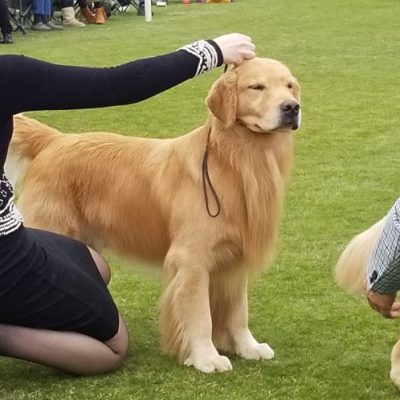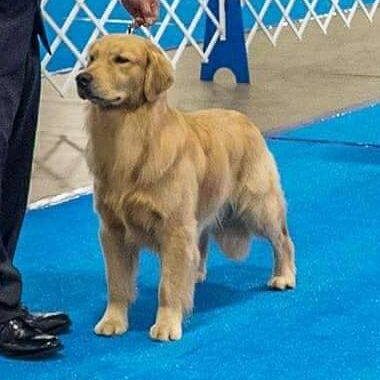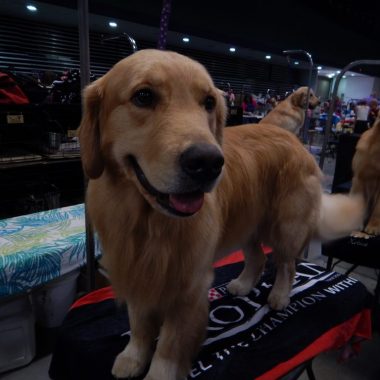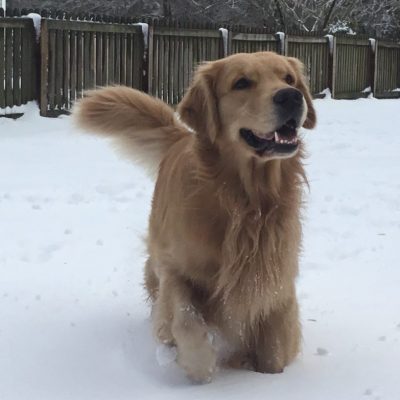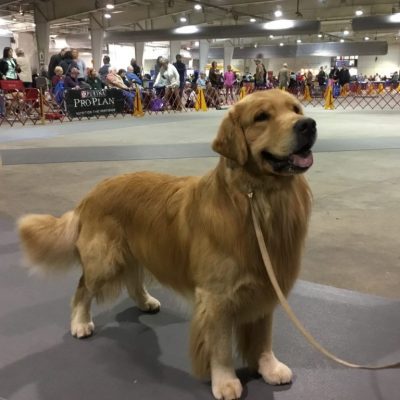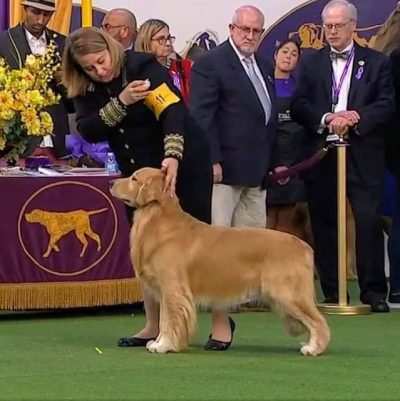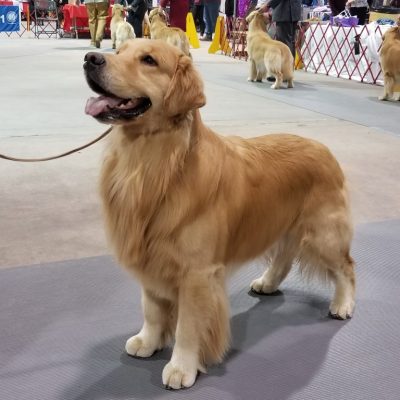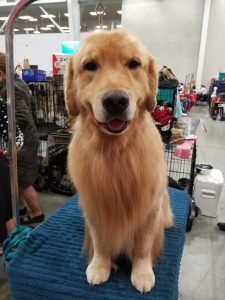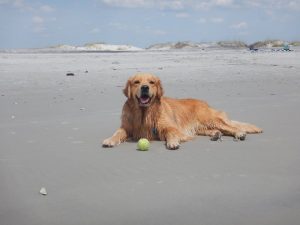 Gray Skies are Gonna Clear Up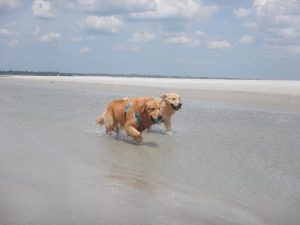 Grayson and Sushi….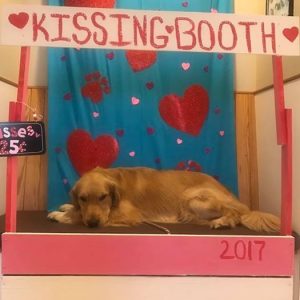 "Nobody kissed me today, it's only 25 cents a kiss"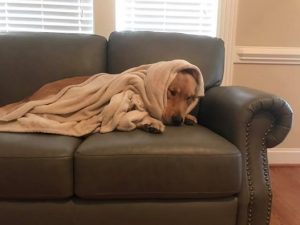 "Look mommy, I'm a burrito"
They are show dogs, but at home they are our love and life.
Most days they are busy finding new ways to entertain themselves
and make us laugh.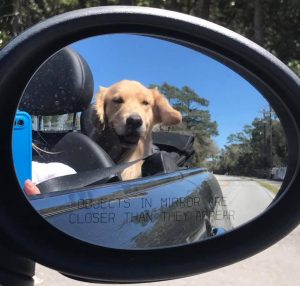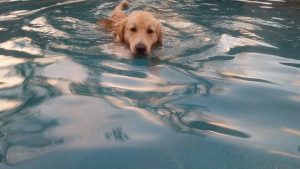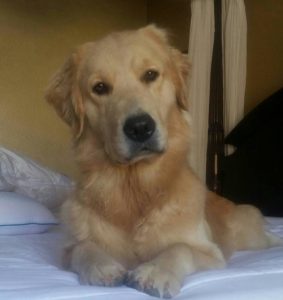 Sushi with the top down places to go…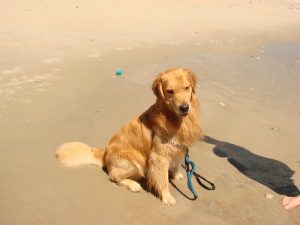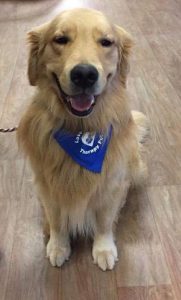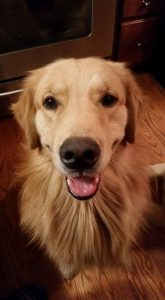 Beach time with Grayson IS the best time!!!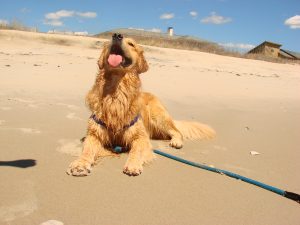 Sand, Sun and Salty water is all this dog needs!!!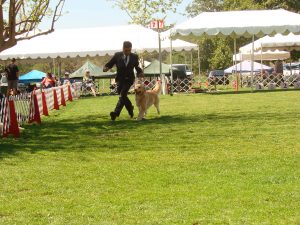 Not just another pretty show girl, Sushi brings love to hearts of people!!!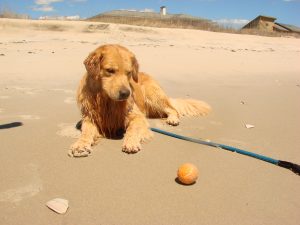 Balls are ok, but a ball at the beach is best!!!
ABOUT US
Here at Mystic Zen Golden Retrievers, our dogs are our love and life. Our AKC Champion Golden Retrievers receive daily interaction of love, play and socialization with other dogs and people from the local community. Our mission is to represent the Golden Retriever breed and their specific breed traits and talents in accordance with American Kennel Club breed standards. The display of love and care is represented through their work with "Love on a Leash"; and has brought joy to the hearts of people from all walks of life. See our community page for more info about our dogs, or click on the web links below for more information about us and Golden Retrievers.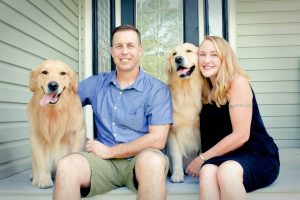 "Not only are these dogs magnificently put together, they are loved and special members of the family! Cheryl knows a great wealth of information in regards to both the Golden Retriever breed, and canine training and behavior. Both of which sets a breeder up for producing excellent conformation with temperaments to match!" Tara V.
Copyright
Created by Mystic Zen Goldens. All content, material, and images on this site is the property of Mystic Zen Goldens. None of the content, material, or images on this site may be used or reproduced without the expressed written consent of Mystic Zen Goldens. Copyright by Mystic Zen Goldens. All right reserved 2021.